Confession Prayer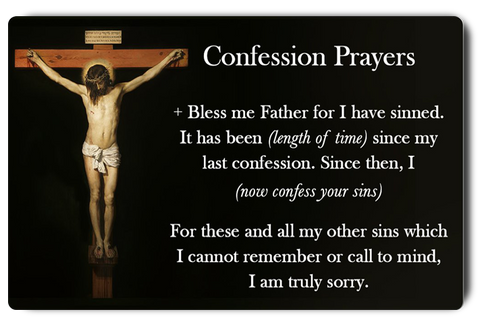 Always be ready to make a good Confession!

This useful card features the most common Confession prayers on the front and the Act of Contrition on the back. You'll never have to worry about forgetting your Confession prayers again with this card in your wallet.
Made of 30 mil plastic, it is the same size as a standard credit card and fits easily in your wallet. 
Buy one for all your family and friends, and help them make frequent Confession an important part of their spiritual life.
 Free shipping on all orders over $25.00! (U.S. orders only)
---
More from this collection