All
The Memorare Prayer Card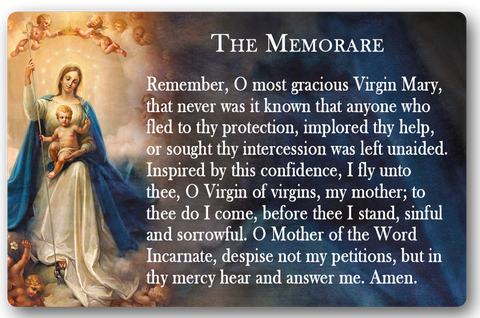 The Memorare Prayer is beloved by millions of Catholics around the world. In fact, St. Teresa of Calcutta used it as an emergency novena that she loved teaching to others. Help others learn to pray this prayer in all their times of need, for never was it known that anyone who fled to Mary's protection was left unaided. 
These highly durable, high-quality cards are the same size and feel of a credit card. Made of 30 mil plastic, these cards will last for years to come.
Proudly Made in the USA!
Buy one for all those you love!
FREE SHIPPING ON ORDERS OF $25 OR MORE (US orders only)!!
---
More from this collection