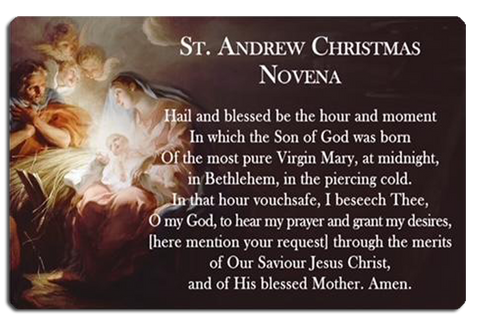 A long-standing and pious tradition during Advent, the St. Andrew Christmas Novena is the perfect way to prepare our hearts for the coming of our Sweet Infant Jesus every Christmas. 
Also known as the Christmas Anticipatory prayer, this novena begins on November 30th, the Feast of St. Andrew, and is traditionally prayed 15 times a day until Christmas. 
This year is the perfect time to start this beautiful tradition in your family and parish.
These highly durable, high-quality cards are the same size and feel as a credit card. Made of 30 mil plastic, these cards will last for years to come.
Proudly Made in the USA!
Free shipping on all orders over $25.00 (U.S. orders only!)
---
More from this collection