All
Hail, Holy Queen Prayer (Salve Regina)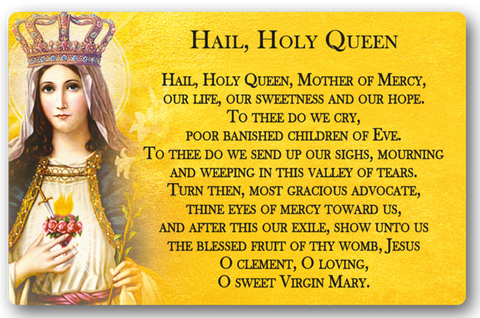 This popular prayer is not only traditionally prayed at the end of the rosary, but is a beautiful prayer to honor Our Lady at any time. 
The Salve Regina is printed on the back for those who want to learn this traditional prayer in Latin.
These highly durable, high-quality cards are the same size and feel of a credit card. Made of 30 mil plastic, these cards will last for years to come.
Proudly Made in the USA!
Buy one for all those you love!
FREE SHIPPING ON ORDERS OF $25 OR MORE (US orders only)!!
---
More from this collection